News
Rimex with strong participation and many clients at BATA Agro 2018 (PHOTOS)
05/21/2018
Rimex Technologies has made a strong participation during the BATA AGRO 2018 exhibition for agricultural equipment, which was held traditionally at the airport in Stara Zagora town, Bulgaria.

The company has honored a number of its long-standing customers, as well as many new farmers, who have come to know the new products from Rimex's portfolio.

During the BATA AGRO 2018, RIMEX made the premiere of the new BEDNAR OMEGA OO_L trailed seed drill with an 8 m working grip. This new seed drill model is completely renovated and this is apparent at first sight, said Mario Lazarov, CEO of Rimex Technologies. The seed hopper is brand new, the result is a much lighter seed drill, for which it is no longer necessary to work with higher power tractors. The seed drill is distinguished from all competitors on the market due to the location of the sowing section.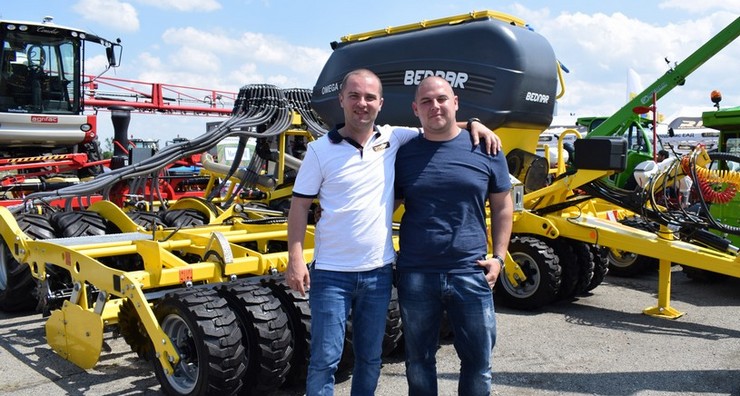 At BATA Agro 2018, Rimex also showed Er.Mo soil cultivation machines and FARM GEM sprayers as well as telescopic loaders of the French leader - MERLO. Among the guests at the stand, the innovative No Till technology of the American company, Martin Till, attracted the attention of many grain producers during the exhibition. The module makes it possible for each seed drill to become a direct sowing machine. This saves time, money and enables the technology to be applied immediately without the need for investment in new machines. It was with this technology that Rimex received a gold medal for innovation at the Agra International Exhibition in Plovdiv earlier this year.




During the exhibition was presented the most innovative self-propelled sprayer Agrifac Condor IV Clearance Plus. Agrifac continues to invest in technological developments that put new emphasis on crops where the focus is on securing the care of each plant individually. A number of large grain growers have become acquainted with the benefits of Agrifac and have understood why this is a preferred global brand among self-propelled sprayers.




Massive interest during the exhibition in Stara Zagora has prompted the top-premium French brand for professional instruments in viticulture and fruit growing - PELLENC, presented in Bulgaria by Rimex Technologies. Besides the fact that this brand is well-known with its high-tech machines - self-propelled and trailed grape harvesters, the high quality tools for the owners of vineyards and gardens - grabbed the attention of the guests at the stand. Motor saws for fruit trees, electric vines for vines, cordless vineyards, etc. were presented: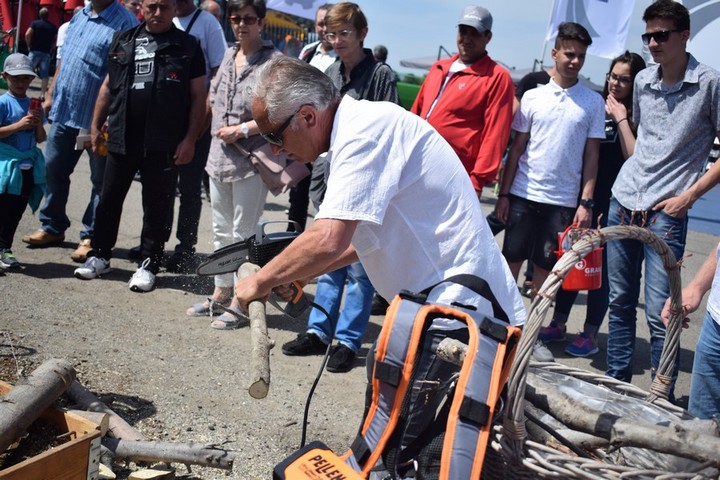 On its stand Rimex takes the attention and to smaller and medium grain producers with representation of soil-tillage and sowing technique by the turkish brand Agrimir. So the company not only extends its portfolio, but also asks for expansion of its market share among the small and medium size farms.